Meditation retreats
Meditation retreats
Trek Atlas has joined with award winning therapist Tasneem & her team at Positive Healing Therapy to offer unique meditation retreats in the beautiful Atlas Mountains.
Following the success of our first Retreat in early October 2019, we plan further retreats in 2020. For information on dates and prices please contact myt@positivehealingtherapy.com or keep an eye on this section of our website.
Retreat reviews
The "Meet Yourself" Meditation retreat was the most uplifting vacation I've had. The service from Tasneem and the MYT team was warm, friendly and caring –they made every effort to accommodate our whims – not easy with a varied group of 8!
The meditation sessions were conducted in beautiful natural surroundings, amidst walnut trees, mountains and waterfalls, ideal for connecting with nature and promoting inner peace.
The daily seminars and group discussions were truly eye-opening, helping me to realise, on a deeper level, what it means to be a human – and how to establish more nurturing and compassionate relationships with my own self and with others.
Our experienced local guide, Ahmed, was entertaining and informative – and took us on some wonderful treks, culminating in mint tea with his Berber friends. His knowledge of the local area is amazing.
I feel I have gained so much from going on this retreat in terms of personal development, making like-minded friends, and general enjoyment. Please keep doing this retreat, I would love to go again! (A. Hassan)
"Meet Yourself" Meditation – a life changing retreat!!!
I booked this retreat mainly as a getaway, craving some peace and "me time". I was looking forward to the treks in the mountains, and meditation, but didn't really understand much about energy healing.
The Berber guesthouse we stayed in had spectacular views of Mount Toubkal, and Ahmed, our local guide, took us on treks with breathtaking scenery.
But what has really changed my life is the Meet Yourself Therapy (Meditation) programme – it is phenomenal! I'm amazed and impressed at how it's helping me to overcome my anxieties (and nicotine cravings!), and to access the love and inner happiness I've been seeking. Tasneem and her MYT team, and Ahmed, go out of their way to make everyone feel valued. The MYT team were always happy to give me extra individual time, until I understood and was confident to practise what I had learned. I know the therapy is helping because I feel a lot better than I normally do after getting back from a one week break. I've already felt it heal some of the painful areas around my joints. A very worthwhile trip! (Najam Shah)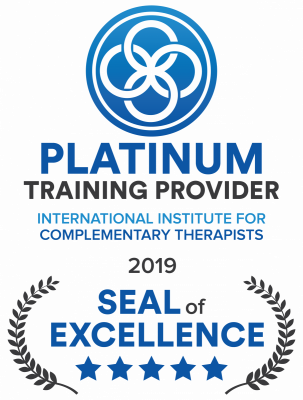 Positive Healing Therapy is recognised as a Platinum Training Provider by the International Institute for Complementary Therapists .  The retreat is led by a team of professionals, headed by Tasneem, an accredited Energy Healer and Teacher with over 20 years of experience.
Immerse yourself in a wonderfully enriching and empowering 6 day retreat, which will transform the way you view yourself and the world around you. At the same time, gain an internationally recognised qualification which will enable you to practise as a MYT or MYM Practitioner in a professional sense. This retreat will cover levels 1-3 of the MYT course and, on completion, you will gain IICT recognised MYT Practitioner Certification. The MYT Practitioner and MYT Teacher qualifications are internationally recognised professional qualifications, which allow individuals to practise as a MYT Practitioner or MYT Teacher in a professional sense.
WHEN?
The retreats run for 6 days/ 5 nights. 2020 dates to be confirmed.
WHAT IS INCLUDED?
A choice of two 6 day courses : Meet Yourself Therapy and Meet Yourself Meditation. Both will run side by side, so it is possible to book on either one (or both). For details visit positivehealingtherapy.com
Transfer from your hotel or riad in Marrakech to Aremd, the highest village in the Atlas below Toubkal, still largely traditional with narrow alleyways and mainly traffic free.
5 nights' accommodation in a typical Berber guest house including all meals. These are typically Moroccan but special diets are catered for.
The option to use the village hamman.
The option to learn about and make the typical Berber cuisine (tagine, coucous)
The option to learn about and experience Berber customs (eg henna)
An English speaking guide to explain about the Berber way of life
Transfer back to your hotel or riad in Marrakech at the end of the retreat.
WHAT IS EXCLUDED?
Flights to Marrakech
Accommodation in Marrakech (See our Accommodation section for recommendations)
Travel insurance
Bottled water
Gratuities (optional)
HOW MUCH DOES IT COST?
Prices for 2020 to be confirmed
HOW TO BOOK AND FOR MORE INFORMATION
Contact  myt@positivehealingtherapy.com 
If you have the time– either before the retreat or at the end - and wish to add a full Day Excursion, longer trek or a Desert Tour, look at the relevant section on our website to see the options available and contact treks@trekatlas.com for prices and further information.