Meditation retreats
Meditation retreats
Trek Atlas has joined with award winning therapist Tasneem & her team at Positive Healing Therapy to offer a unique meditation retreat in the beautiful Atlas Mountains.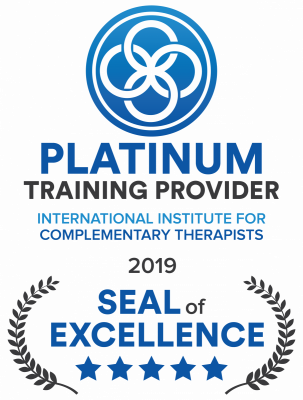 Positive Healing Therapy is recognised as a Platinum Training Provider by the International Institute for Complementary Therapists .  The retreat is led by a team of professionals, headed by Tasneem, an accredited Energy Healer and Teacher with over 20 years of experience.
Immerse yourself in a wonderfully enriching and empowering 6 day retreat, which will transform the way you view yourself and the world around you. At the same time, gain an internationally recognised qualification which will enable you to practise as a MYT or MYM Practitioner in a professional sense. This retreat will cover levels 1-3 of the MYT course and, on completion, you will gain IICT recognised MYT Practitioner Certification. The MYT Practitioner and MYT Teacher qualifications are internationally recognised professional qualifications, which allow individuals to practise as a MYT Practitioner or MYT Teacher in a professional sense.
WHEN?
The retreat runs for 6 days/ 5 nights from 30 September 2019 to 5 October 2019.
WHAT IS INCLUDED?
A choice of two 6 day courses : Meet Yourself Therapy and Meet Yourself Meditation. Both will run side by side, so it is possible to book on either one (or both). For details visit positivehealingtherapy.com
Transfer from your hotel or riad in Marrakech to Aremd, the highest village in the Atlas below Toubkal, still largely traditional with narrow alleyways and mainly traffic free.
5 nights' accommodation in a typical Berber guest house including all meals. These are typically Moroccan but special diets are catered for.
The option to use the village hamman.
The option to learn about and make the typical Berber cuisine (tagine, coucous)
The option to learn about and experience Berber customs (eg henna)
An English speaking guide to explain about the Berber way of life
Transfer back to your hotel or riad in Marrakech at the end of the retreat.
WHAT IS EXCLUDED?
Flights to Marrakech
Accommodation in Marrakech (See our Accommodation section for recommendations)
Travel insurance
Bottled water
Gratuities (optional)
HOW MUCH DOES IT COST?
£1,155
HOW TO BOOK AND FOR MORE INFORMATION
Contact  myt@positivehealingtherapy.com or complete the on-line booking form at www.positivehealingtherapy.com
If you have the time– either before the retreat or at the end - and wish to add a full Day Excursion, longer trek or a Desert Tour, look at the relevant section on our website to see the options available and contact treks@trekatlas.com for prices and further information.