Accommodation in Aremd
Accommodation in Aremd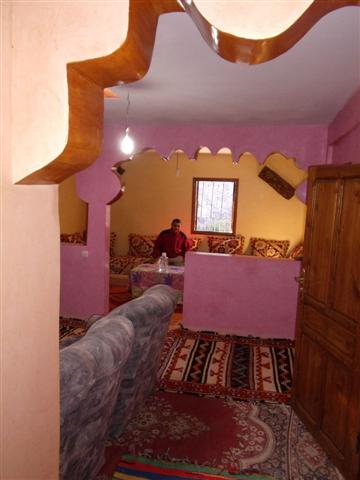 Trek Atlas recommends Aremd for an overnight stay or as a base from which to explore the surrounding area. There is also the option of using the village hamman - ideal after a day's trekking.
Aremd, is a traditonal village which enables clients to experience a little of the way of life in a typical Berber village. It is the highest village in the Toubkal area with stunning views over the valley and up to Toubkal.
Please see our Gallery in the Feedback section for more photos of the typical accommodation in Aremd.
For more information and to check availability and rates, email treks@trekatlas.com