Jebel Sirwa
Jebel Sirwa
Treks In The Jebel Sirwa:
Trek Duration:
7 days / 6 nights
Trek Duration:
7 days / 6 nights
About The Jebel Sirwa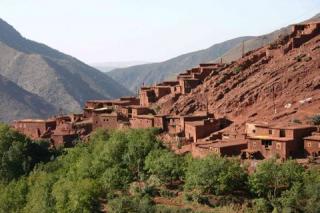 The Sirwa Massif lies to the south of the Toubkal area on the boundary between the High Atlas and the Anti-Atlas.
It is an area of beautiful valleys and mountain peaks, with typical Berber villages surrounded by almond trees and fields of saffron – the only area in Morocco where saffron is harvested. Sirwa itself is an extinct volcano (3305m) surrounded by a number of other peaks around 3000m. It is snow-capped most of the year. The area is less popular than Toubkal and harder to reach but offers varied and challenging trekking and the opportunity to get off the beaten track.